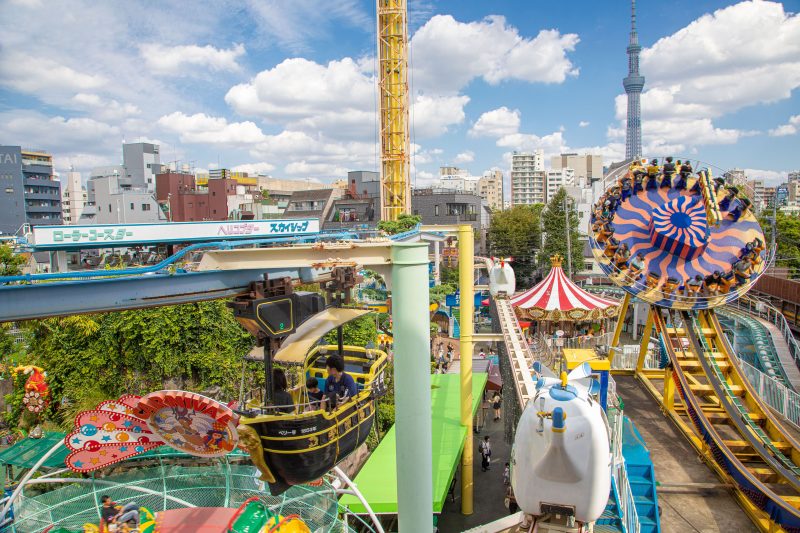 Exclusive for hotel guests! Special Price of Asakusa Hanayashiki tickets now available.
Thank you very much for choosing to stay at THE KANZASHI TOKYO ASAKUSA.
We are pleased to announce that starting from October 1st (Sunday), we will begin selling discounted tickets exclusively for our guests to Asakusa Hanayashiki.
Asakusa Hanayashiki is Japan's oldest amusement park, celebrating its 170th anniversary, and a new area opened in July 2023. It is conveniently located just a 5-minute walk from THE KANZASHI TOKYO ASAKUSA, making it easily accessible. We invite our guests to take advantage of these special ticket offers.
(Photo provided by Asakusa Hanayashiki)
▪ Ticket Sales Start Date
From October 1, 2023 (Sunday)
▪ Tickets
All Free Pass (Admission + Unlimited Rides)
Adults (Junior high school students to 64 years old): ¥3,500
Children (5 years old to elementary school students): ¥2,700
Regular prices: Adults ¥4,000, Children ¥3,000
▪ How to Purchase
Please inquire at the front desk.
▪ Important Notes
* The tickets are valid for one week from the date of purchase.
* Please bring identification documents for age verification.
▪ Asakusa Hanayashiki Official Website
[Asakusa Hanayashiki](https://hanayashiki.net/)
#FEEL ASAKUSA!